General Information
General Meetings
The Hamilton-Wentworth Stroke Recovery Association meets on the last Wednesday of every month at Fortinos [near Limeridge Mall], 65 Mall Road Hamilton ON L8V 5B8 from 1:00pm to 3:00pm.
Call for more information: (905) 662-7819.
Visitation Program
Members of The Hamilton-Wentworth Stroke Recovery Association visit area hospitals and speak to interested groups on stroke recovery.
A MESSAGE FROM THE PROGRAM COORDINATOR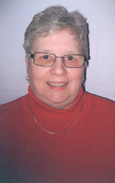 The Board of Directors of the Hamilton-Wentworth Stroke Recovery Association and its members would like to thank all the sponsors who helped with our Stroke Awareness Program.
Through your efforts in helping us many professionals as well as the General Public will become more aware of the Hamilton-Wentworth Stroke Recovery Association and the programs we offer to the stroke survivors and their families.
As you are aware, a stroke in the family can be devastating, not only for the stroke victim, but in many cases, more so for the family. The stroke victim is usually in the hospital and is being cared for by a team of professionals, but what about the family? In most cases answers do not come quickly and questions are numerous.
Our effort in the early stages of a stroke is to try to inform the family through dissemination of information and meetings to cope with and understand some of the difficulties confronting them.
As the stroke victims begin their road to recovery through their therapy, they begin to accept their stroke and work toward as much recovery as humanly possible, they become stroke survivors. It is at this point that we encourage them to come to our meetings, to talk and socialize with our members and try to bring them back into the mainstream of our community.
Your very worthwhile effort in helping us produce this publication will undoubtedly enhance the public awareness of the Hamilton-Wentworth Stroke Recovery Association and in doing so, may elevate some of the frustration that both stroke victims and their families experience in a time of crisis.
The future will produce more strokes unfortunately. Your help in making our awareness program such a success will, I am certain, make it a little less painful for stroke survivors and their families who can turn to the Hamilton-Wentworth Stroke Recovery Association in their time of need.
As Program Coordinator of the Hamilton-Wentworth Stroke Recovery Association, I thank you for your most generous support.
Sincerely yours,
Patricia Kopita,
Program Coordinator
Board of Directors
June Ebbers
Norm Wilkinson
Claudette Wilkinson
Pat Kopita
Joe Kotska
Dennis Mitchell
Kay Outwater
Gayle Tufford

Executive Committee
President,
Joe Kotska
Vice President,
Gayle Tufford
Secretary,
Dennis Mitchell

Program Coordinator
Pat Kopita
Committee's
Membership,
Board Members
Presenters,
Pat Kopita
Dennis Mitchell
Norm Wilkinson
Flowers,
Pat Kopita
Phoning,
Members: Norm Wilkinson
Social,
Kay Outwater
June Ebbers
Gayle Tufford
Pat Kopita
Visitation,
Dennis Mitchell
Gayle Tufford
Joe Kotska
Information Technology,
Lahbib Haouari
Trips & Tours,
Board Members
CPR-First Aid,
Jennifer James

Board Meetings,
Second Wednesday of each month at 70 King Street East
Stoney Creek 12:30pm to 2:30pm.